Two free, printable Easter cards celebrating the resurrection of Jesus. Both come in coloring and pre-colored versions and both feature pretty spring flowers and the words "He is Risen."
Easter is a special time for Christians because we remember and celebrate the death, burial, and resurrection of our Lord Jesus Christ.
So I have designed some printable Easter cards for you. There are two designs.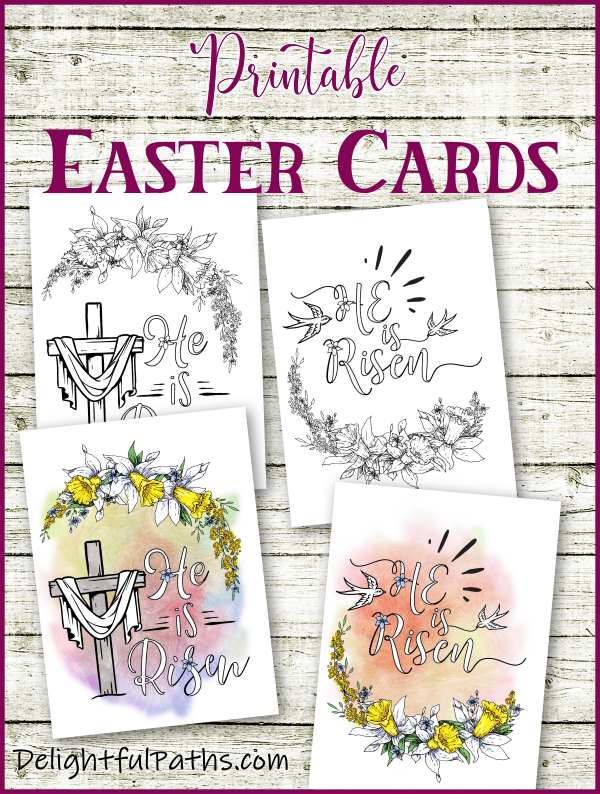 Both come in two versions – one pre-colored and the other for coloring.
Click here to read more!