Make a pretty floral handmade greeting card with the free easy 3D flower card coloring page featuring a Bible verse from Psalm 145.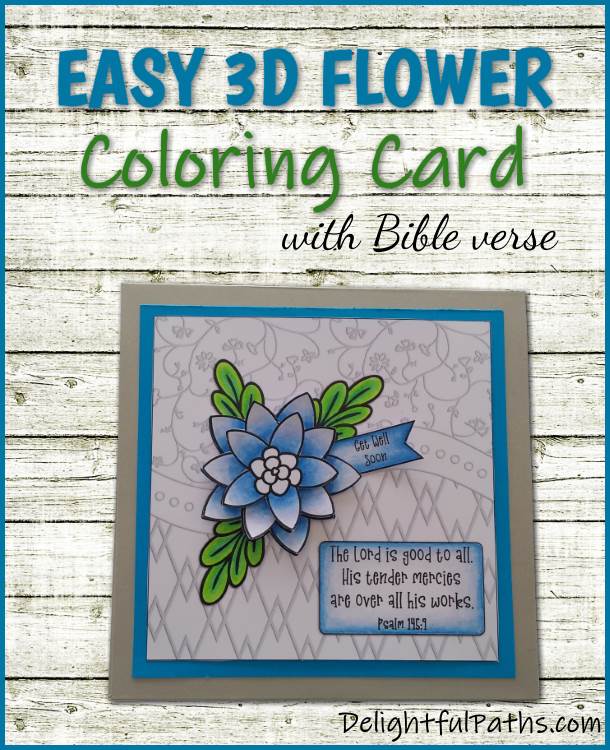 I regularly leave things to the last minute – I think "Procrastination" is my middle name! So I designed this card for moms just like me – or for busy moms, or for those times when you need a really quick card. This pretty floral card features a Bible verse from Psalm 145:9
Click here to get the full tutorial!