Here you'll find printable milestone birthday cards for adults. There are two versions for each design. One is for coloring and the other has a pretty background, so you can just print it out, fold it and give it!
We love to celebrate birthdays and those ones which end in 0's are extra special. We call them the "big ones."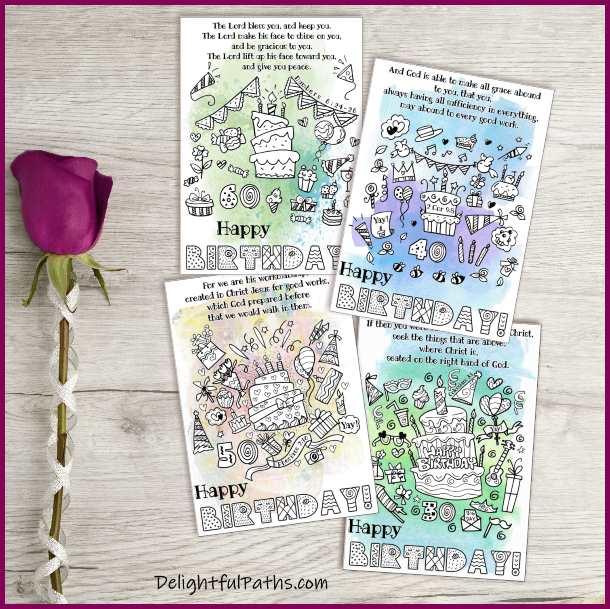 A precious friend of mine just had one of those milestone birthdays, so I designed a special card for her.
Click here to get the full tutorial!