A roundup of 15+ pretty mother's day printable coloring crafts across the web, including greeting cards, bookmarks, gift tags and more.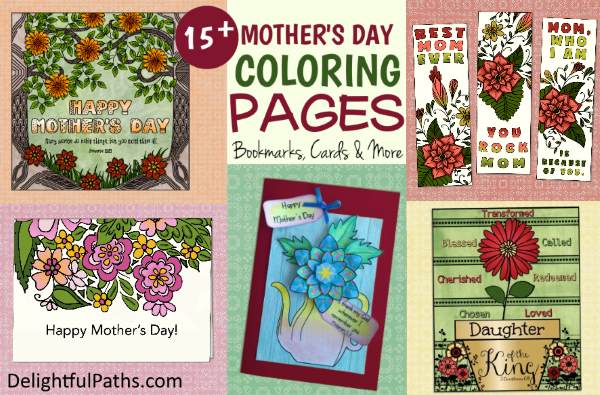 As a mother, I love receiving handmade cards from my (now adult) children. There's something very special about receiving an item which has been created by the giver. To me it shows extra effort, care and thought – a gift made from the heart. And handmade items need not be super complicated. Coloring crafts are a great idea for people of all skill levels.
So I've been searching the internet to find some mother's day printable coloring crafts so that you can make something special for your own mom this mother's day.
Keep on reading!