Printable forest flowers Proverbs 31 Mother's Day coloring page. Just a quick post today to let you know of a new addition to my free resource library. This new adult coloring page features the Bible verse from Proverbs 31:29
Many women do noble things, but you excel them all.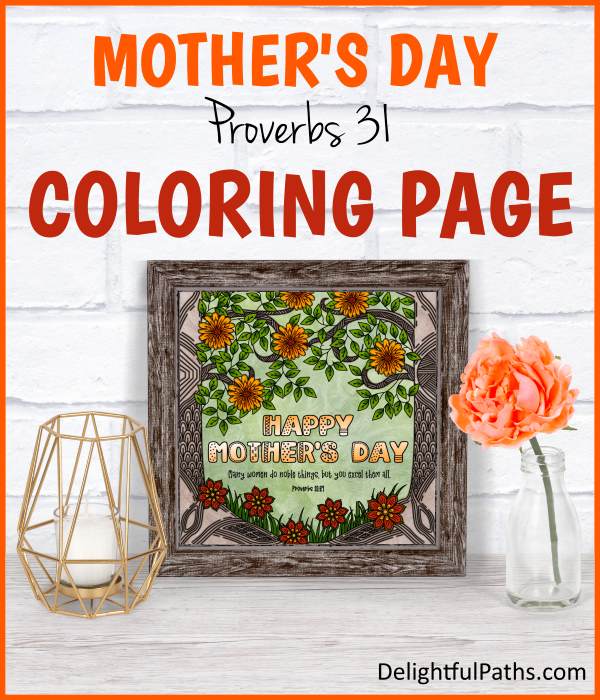 This Bible verse coloring page is for all the wonderful mothers out there, who have selflessly cared for children, husbands, households, their own parents, and more, who serve diligently in their churches, schools, communities – just like my Mum.
Tell your mother how treasured she is by giving her this coloring page.
Read More!