Review for the NLT Ispire Journaling Bible – a beautiful Bible packed full of illustrations for coloring and wide margins for adding your own doodles, pictures and notes.
A couple of years ago, I discovered the Inspire Journaling Bible, and immediately placed an order for the flexibound version. I initially bought it for the coloring pages sprinkled throughout the book. You see, I love coloring, particularly Bible verses.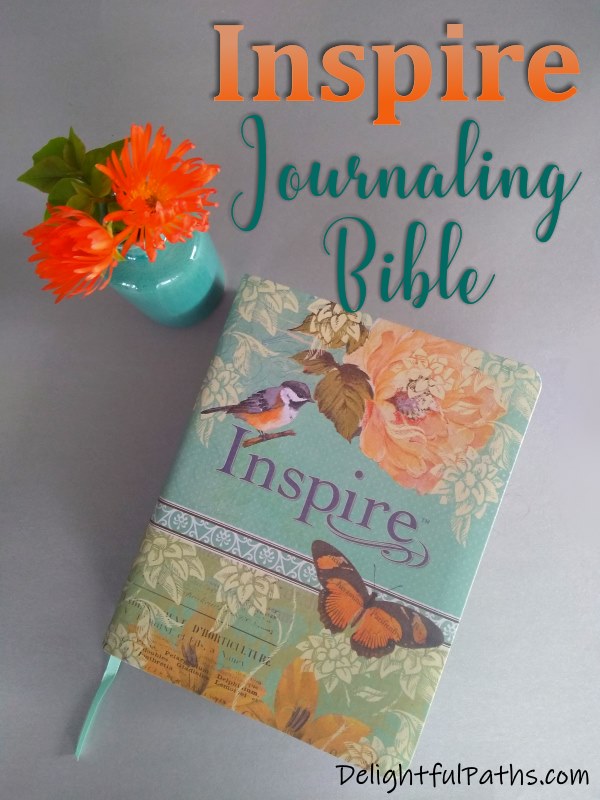 And this lovely Bible did not disappoint! It has over 400 pictures to color. Most of these are pictures in the margins, but there are several full page or half page illustrations.
And now I am just starting to draw / trace my own designs in the margins and so I am finding that this Bible is a great journaling Bible for beginners.
So let's take a look at the pros and the cons.
Inspire Journaling Bible – The Pros
This Bible has been getting raving reviews on Amazon. When I last checked, there were well over 900 reviews and more than 800 of those gave it a 5 star rating. Let me show you why! 🙂
Click here to see more!