A selection of printable Father's Day coloring crafts, including greeting cards, bookmarks, special printable gift wraps, and more.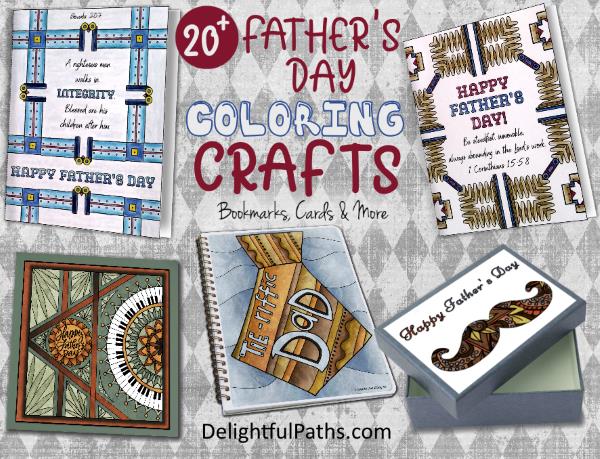 Whether you're after some easy printable father's day crafts or you after some father's day coloring pages, we've got you covered!
The perfect way to express your love and thanks to your Dad on Father's Day is to make something handmade. I've been searching the internet to find some Father's Day coloring crafts so you can do just that! And these adult coloring crafts are simple but effective.