Free printable pet sympathy cards to give to someone who has lost a beloved cat or dog. You can print and color these cards featuring a Bible verse and either a sweet dog or cat.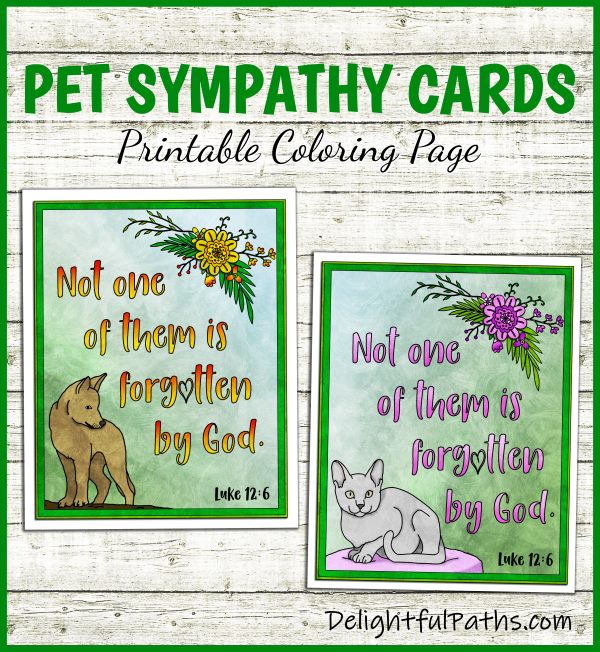 The coloring page for these printable pet sympathy cards is available in my free resource library. (Library access instructions are at the bottom of this post.)
This week we had to say goodbye to our sweet little 18 year old dog, Bingley. We have many precious memories of him, and have shed quite a few tears. He may have only been a dog, but our pets have a way of getting into our hearts, don't they?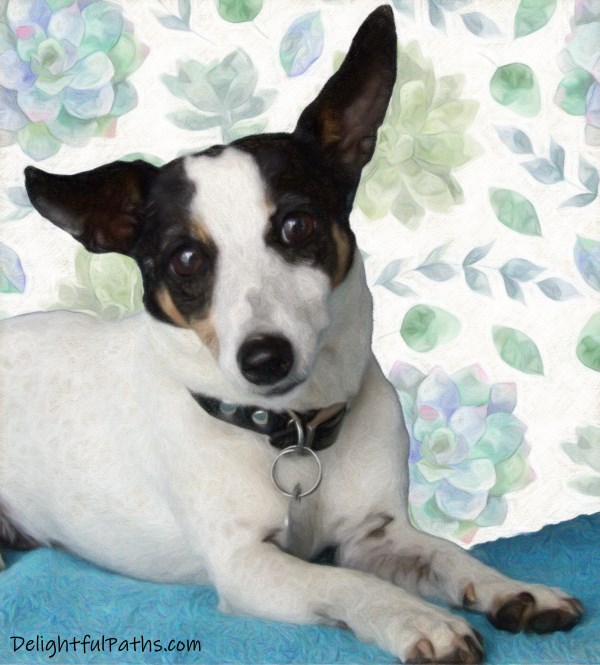 My parents sent a special card to us, letting us know they were thinking of us and just recounting some cute stories of Bingley and his antics. Because this really touched my heart, I have created some printable pet sympathy cards for you to download and color, so you can bless and encourage a friend or family who has lost a beloved pet. I have included both a cat and a dog on the same page.
These cards include a Bible verse from Luke 12:6
Not one of them is forgotten by God.
Materials for the printable pet sympathy cards: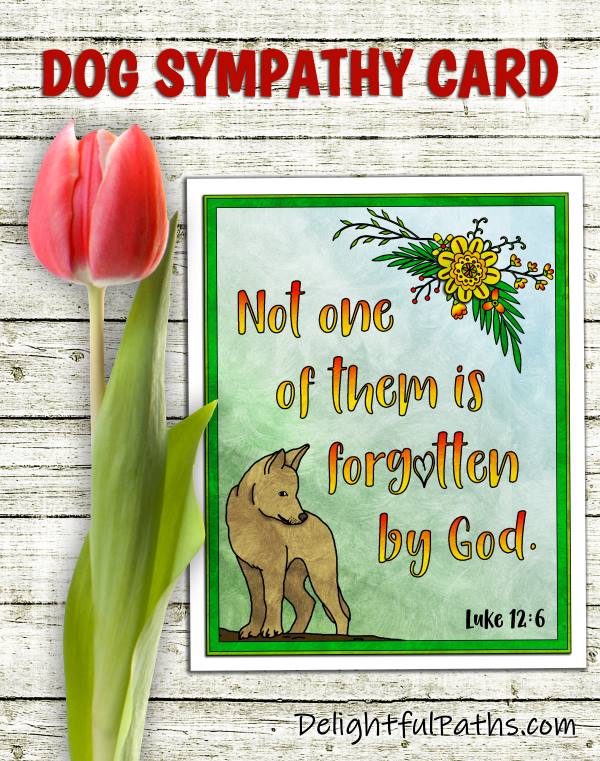 printable pet sympathy cards printable coloring page (available in my free resource library – get the password for free by filling out the form at the bottom of this post)
cardstock for printing the page (preferably white or cream)
extra card for mounting the colored card front onto
pencils, pens or markers for coloring
scissors
double sided tape or glue
ruler and knife for scoring
How to make your printable pet sympathy cards:
Download and print out the free coloring page.
Color the card in colors of your choice. I was a bit lazy and didn't color the centers of the flowers on the card fronts. You can see they are left white. This is because I will be sticking the extra flower on top of it, so it won't be seen anyway. But if you are not going to bother with the extra flower, make sure you color it 🙂
Cut out the card front and the matching flower.
Optional: stick the extra flower to the front of the card to give it a bit dimension.
Stick the completed card front to a folded piece of card.
Get my free coloring page for the printable pet sympathy cards:
Subscribe (free!) to get access to the printable pet sympathy cards coloring page (as well as my whole resource library with all my coloring crafts and printables!) Once subscribed, I will send you a semi-regular newsletter with details about my new free files, occasional offers, and other things you may be interested in.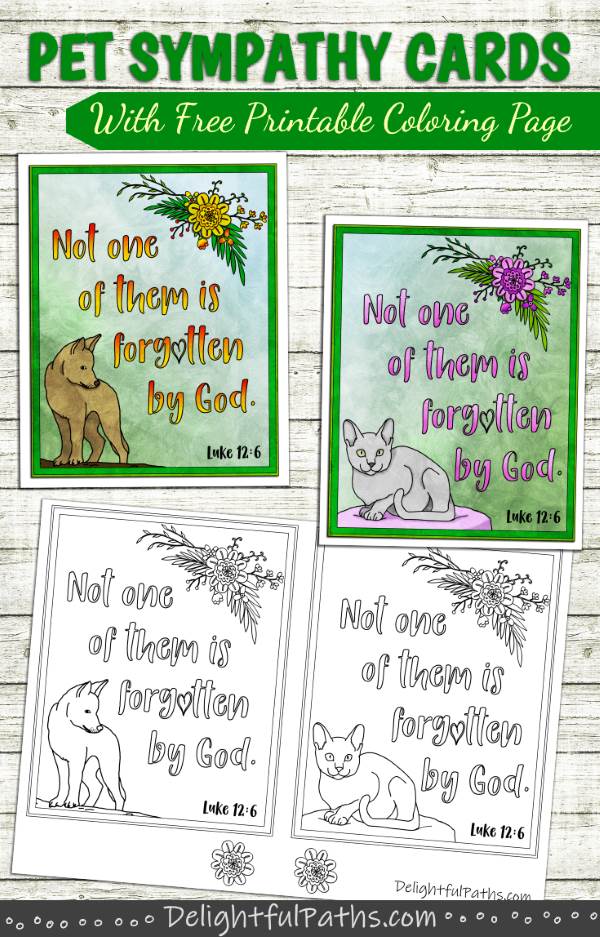 If you have enjoyed reading this post, could you do me a favor? Please post a comment and let me know what you think. Please also share this blog with your social network. I appreciate it!