Two free, printable Easter cards celebrating the resurrection of Jesus. Both come in coloring and pre-colored versions and both feature pretty spring flowers and the words "He is Risen."
Easter is a special time for Christians because we remember and celebrate the death, burial, and resurrection of our Lord Jesus Christ.
So I have designed some printable Easter cards for you. There are two designs.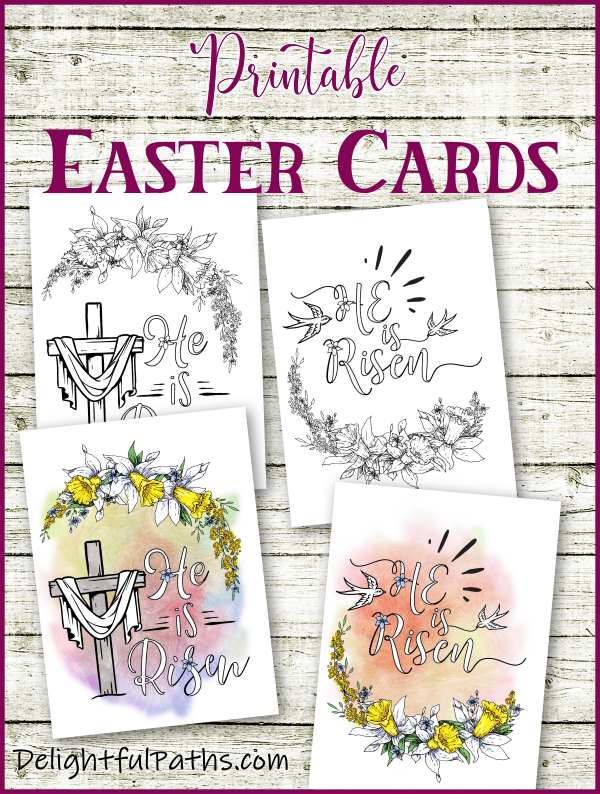 Both come in two versions – one pre-colored and the other for coloring.
Both cards contain part of a Bible verse: "He is risen" (Matthew 28:6 and Mark 16:6).
One card has the picture of a cross. The cross is empty, apart from a burial shroud draped over it. This reminds us that Jesus is alive – death could not hold him!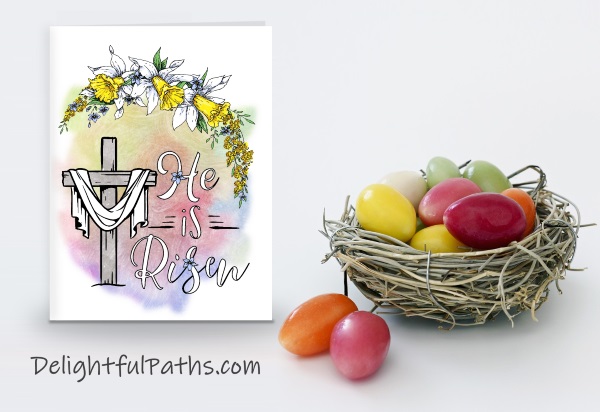 The other has the same pretty spring floral frame, but this time with two birds swooping for joy in the sky at the news that He has risen!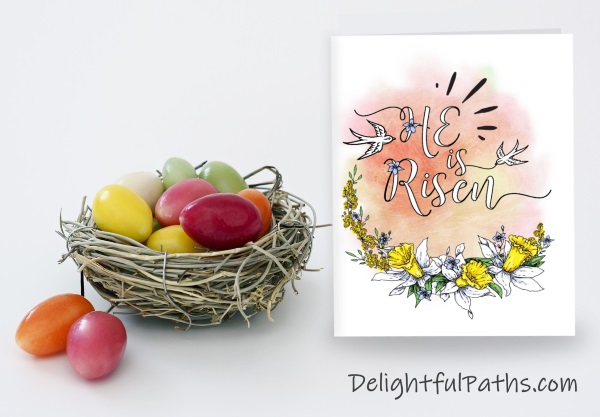 Required materials:
Easter cards coloring page (available in my free resource library – get the password for free by filling out the form at the bottom of this post)
cardstock for printing the page
scissors
optional: any other embellishments you'd like to add, such as buttons, ribbon, lace, brads, diamontes etc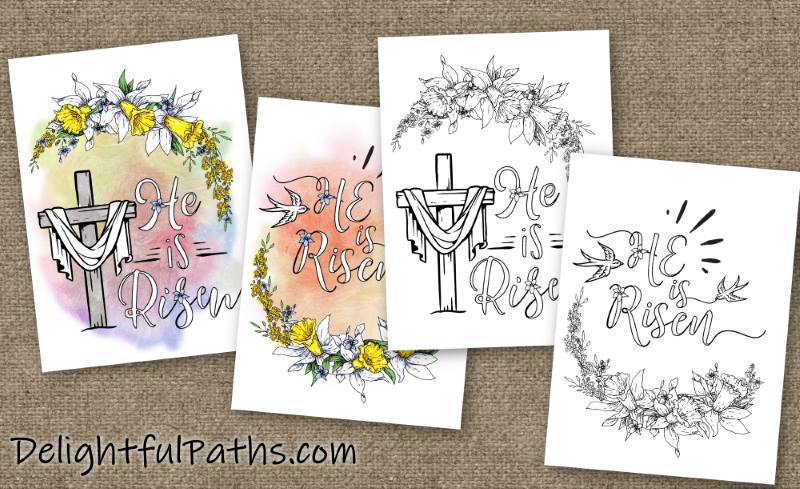 How to make your Bible verse Easter cards:
Download and print out the version you want – either the pre-colored version or the one to color. You get the two cards on one page.
Cut along the horizontal lines. Then fold each card in half. Each card will say Happy Easter on the back.
If you are using the coloring version, color the pictures. Alternatively, you could print the black and white template on colored card or kraft paper for something a little different.
If you'd like to make the card a little more special, feel free to decorate with any other embellishments. Be creative 🙂
Get the free religious Easter cards:
Subscribe (free!) to get access to these four cards (as well as my whole resource library with all my coloring crafts and printables!) Once subscribed, I will send you a semi-regular newsletter with details about my new free files, occasional offers, and other things you may be interested in.
If for some reason this form is missing, visit this page and fill out the form and you will be sent the password.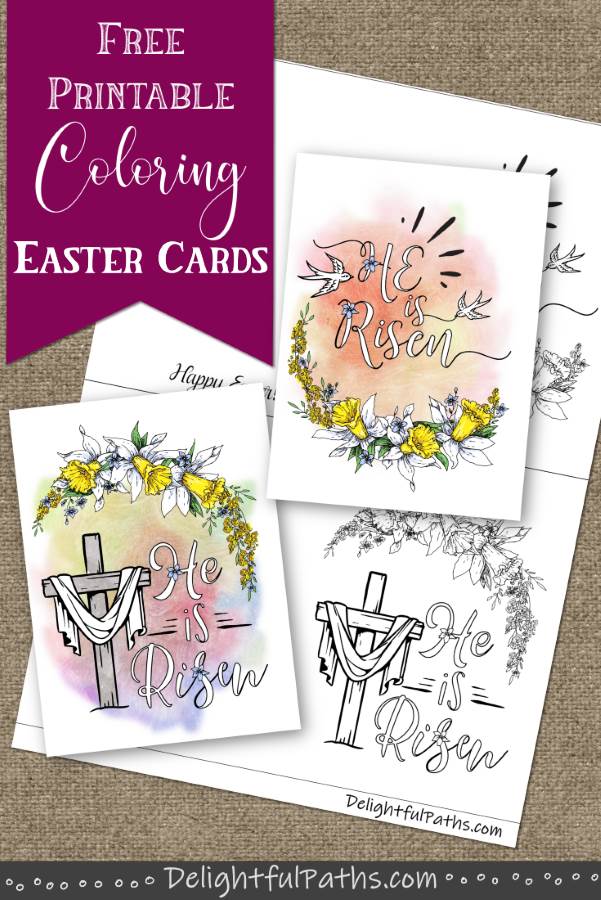 Also check out these printable Easter bookmarks and this Easter coloring page.