If you love coloring but would love a page that you can do something with after you color it, you may like to try a coloring craft.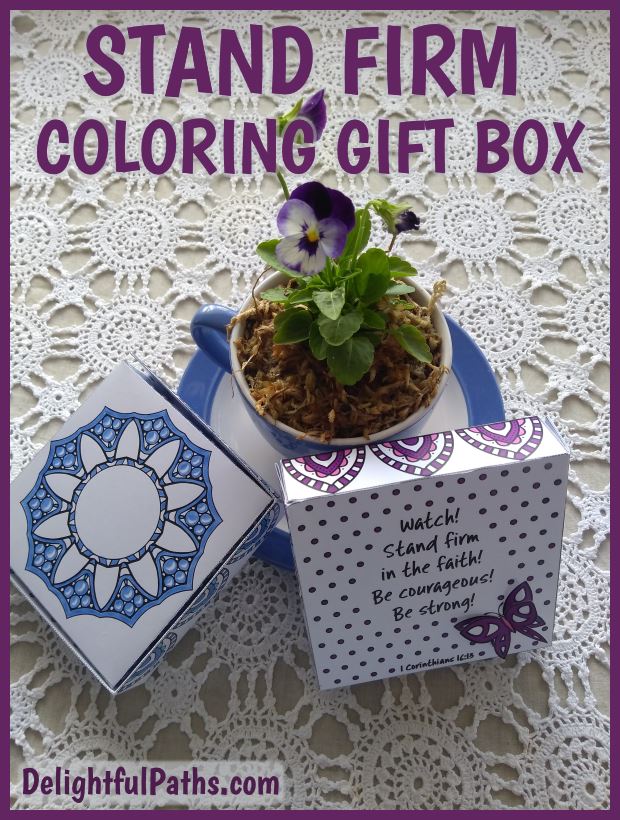 This stand firm coloring craft gift box involves coloring one page, cutting out the template and then folding it into shape. The little flip top gift box that you will make measures roughly 3½ x 3½ x 1 inches (9½ x 9½ x 2 cm) – just the right size for a small gift, such as jewelry. There is a Bible verse on the lid from 1 Corinthians 16:13:
Watch! Stand firm in the faith! Be courageous! Be strong!
You could use the center of the flower on the base of the box as a mini gift tag (to/from).

The coloring page for this gift box is available in my free resource library. (Library access instructions are at the bottom of this post.)
Materials for the Stand Firm Coloring Craft Gift Box:
stand firm gift box printable coloring page (available in my free resource library – get the password for free by filling out the form at the bottom of this post)
cardstock for printing the page (preferably white or cream)
pencils, pens or markers for coloring
scissors
double sided tape or glue
ruler and knife for scoring
How to Make Your Stand Firm Gift Box:
Print out the free template and color it in with your favorite pencils, markers or pens
Cut along the solid lines to get the box template and the extra butterfly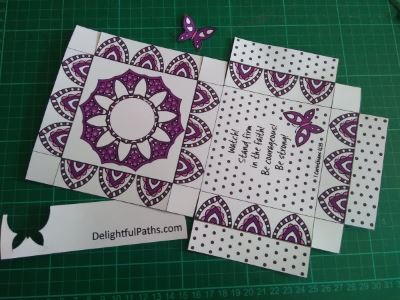 Score along the dotted lines – I use a ruler and run my cutting knife lightly along them. Then fold along these lines with mountain folds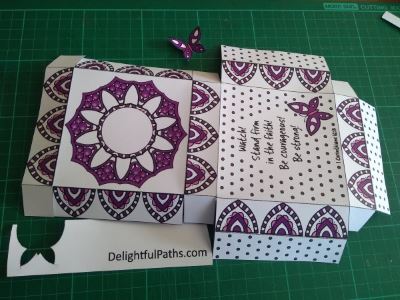 Attach double-sided tape to the tabs of the base of the box (shown with 4 red x's).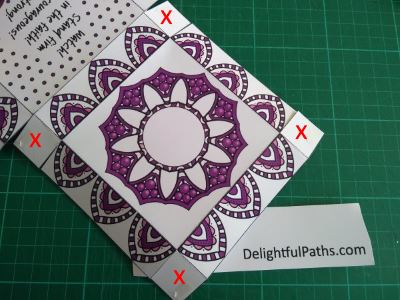 Form the base by sticking these tabs to the inside to make a box shape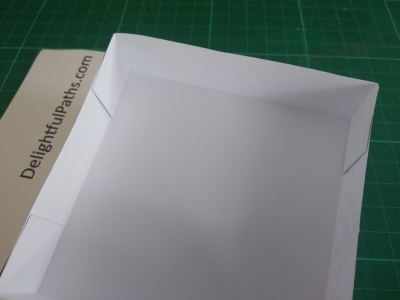 Form the flip top lid of the box by folding in the two tabs and then folding the dotty sides over the top to lock it in place. I have found that it is not necessary to stick these tabs, but feel free to stick them in place if you want to make certain.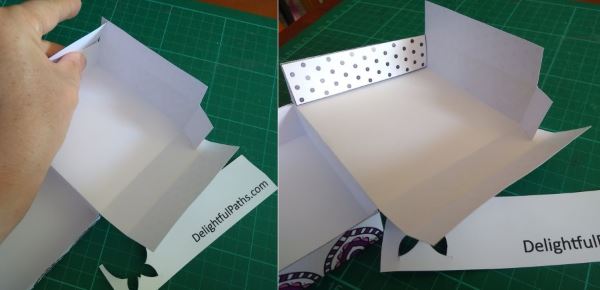 Fold the last dotty side in.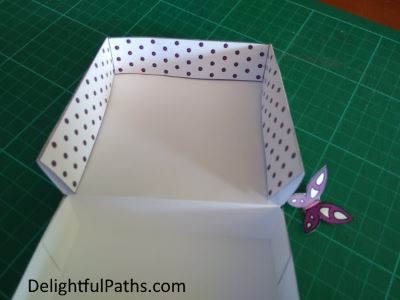 Fold the wings of the butterfly up and then attach it to the top of the box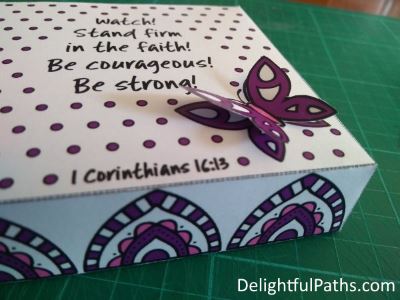 So there you have it – a cute little gift box for those special small gifts. What gifts would you like to put in this stand firm coloring craft gift box?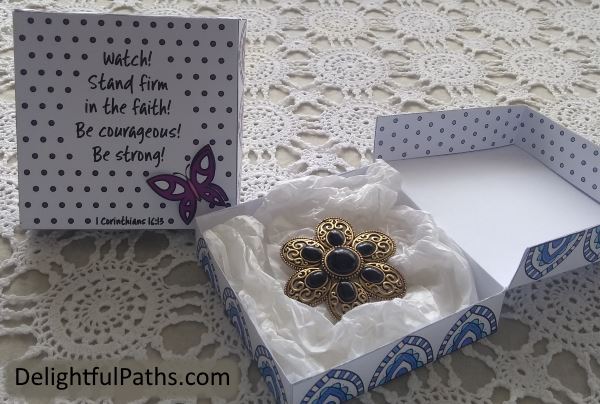 Get my Free Coloring Page for the Stand Firm Gift Box:
Subscribe (free!) to get access to the printbale gift box coloring page (as well as my whole resource library with all my coloring crafts and printables!) Once subscribed, I will send you a semi-regular newsletter with details about my new free files, occasional offers, and other things you may be interested in.
Save the Stand Firm Gift Box to your Favorite Pinterest Board