We used to have a tradition in our family, that every Christmas, my young daughter would make a new Christmas decoration to display.
But why should the children have all the fun? You could start your own tradition of making a new new decoration each year, like this adult coloring Christmas bird decoration. Don't forget to write the date somewhere on it so you can remember when you made each item.
In this post I'll show you how you can enjoy your coloring passion and make a cute adult coloring Christmas bird decoration in just 5 easy steps.
(From the same free template, you can also make a bird Christmas card.)
Materials for the adult coloring Christmas bird decoration:
hanging bird coloring page (available in my free resource library — get the password for free by filling out the form at the bottom of this post)
cardstock for printing the page
pencils, pens or markers for coloring
scissors
ribbon – the length you prefer. I used 12″ (30 cm).
tape, double sided tape or glue
How to make your adult coloring Christmas bird decoration:
1. Print out your craft coloring page. I recommend printing the page on some card stock for a more durable decoration.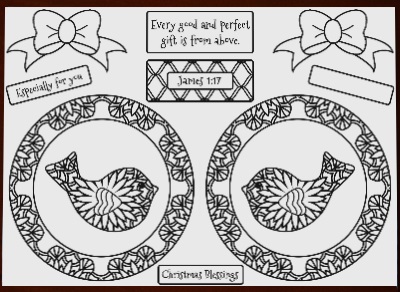 2. Color the page in the colors of your choice. I kept mine really simple and just used one color – crimson red (PC 924) from my prismacolor set of pencils.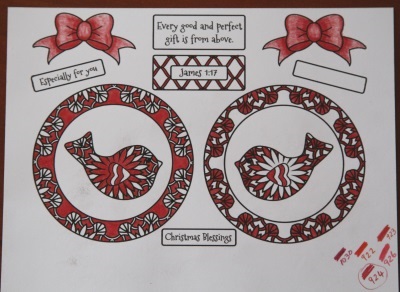 3. Cut out each part. It's easier to cut out the middle of the rings before you cut around the outside edge because there's a bit more to hold onto as you're cutting.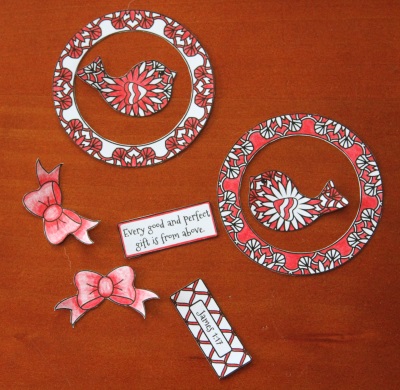 4. Cut the length or ribbon required and stick it to the back of one set of the parts as shown, looping the ribbon over at the top for hanging.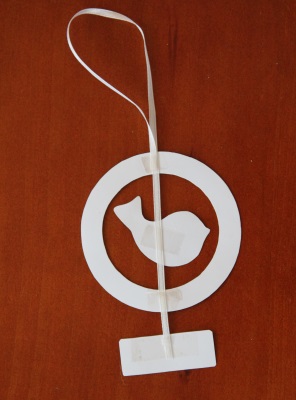 5. Stick the other set of parts to the back of this, carefully lining up each part. Stick the bows to the top or bottom of the ring.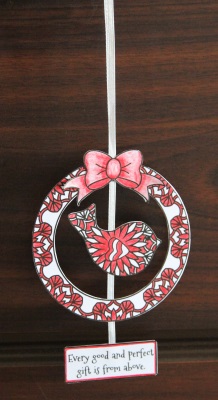 Possible modifications:
You could use some of your own ribbon to make the bows rather than the the ones on the template.

You could print the page out twice to make a longer decoration (like the one shown on the right).
Get my free coloring page for the bird Christmas decoration / card
Subscribe (free!) to get access to the bird Christmas decoration coloring page (as well as my whole resource library with all my coloring crafts and printables!) Once subscribed, I will send you a semi-regular newsletter with details about my new free files, occasional offers, and other things you may be interested in.
Save the coloring Christmas bird decoration to your favorite Pinterest board