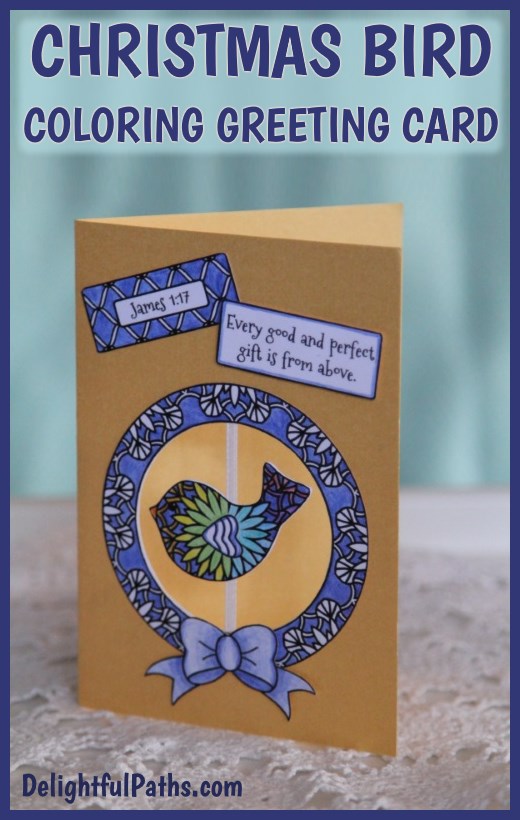 This sweet little spinning bird card could be used as a Christmas card or for another occasion, such as a birthday or mother's day. By using different colors and omitting the bow, this card may also be suitable for a male.
As a cute alternative to the version I've made here, you could cut a smaller piece of ribbon so that it does not attach to the bottom of the circle but finishes behind the bird, so that instead of spinning, the bird can swing.
(From the same template, available for free in my resource library, you can also make a Christmas bird decoration.)
Materials for the adult coloring Christmas bird card:
hanging bird coloring page (available in my free resource library — get the password for free by filling out the form at the bottom of this post)
white card stock for printing the page
colored card for making the card base (about 8.5″ x 5.5″) – I used gold card.
pencils, pens or markers for coloring
scissors and/or craft knife
ribbon or thread
tape, double sided tape or glue
Steps to creating your own adult coloring Christmas card:
Print out your the adult coloring Christmas card template. It would be best to print it on card or thick paper.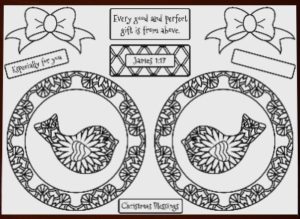 Color the craft. Then cut out each section.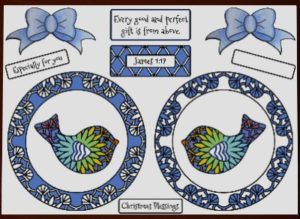 Fold your colored card in half. Lay one of the rings you have colored on the front of the card in the position you want it to go. Using a pencil, carefully trace around the inside edge of the ring onto the folded card.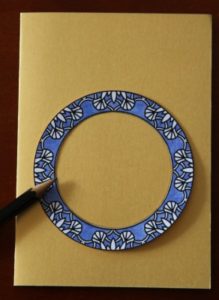 Cut this circle out of your colored card making sure that you cut the circle a little bigger than your penciled mark.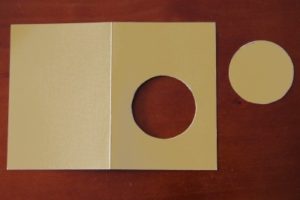 Stick a small piece of ribbon or thread on the inside of your card from the top to the bottom of the circular hole you've just made.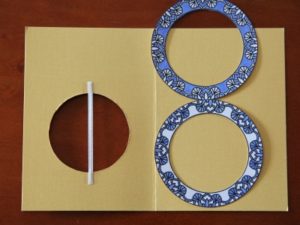 Stick one your colored rings on the inside of the card and the other on the outside. Also stick one of the colored birds to the ribbon and stick the other bird to match it on back.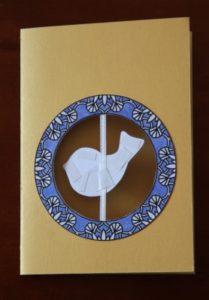 Mount the bows and Bible verses wherever you like – on the inside or outside of the card. I used thick mounting tape to make the card a little bit three dimensional. Tada!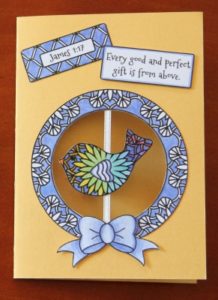 That's it! Easy and effective. Let me know how you go.
Get my free coloring page for the bird Christmas decoration / card
Subscribe (free!) to get access to the bird Christmas greeting card coloring page (as well as my whole resource library with all my coloring crafts and printables!) Once subscribed, I will send you a semi-regular newsletter with details about my new free files, occasional offers, and other things you may be interested in.
Save the coloring Christmas bird card to your favorite Pinterest board