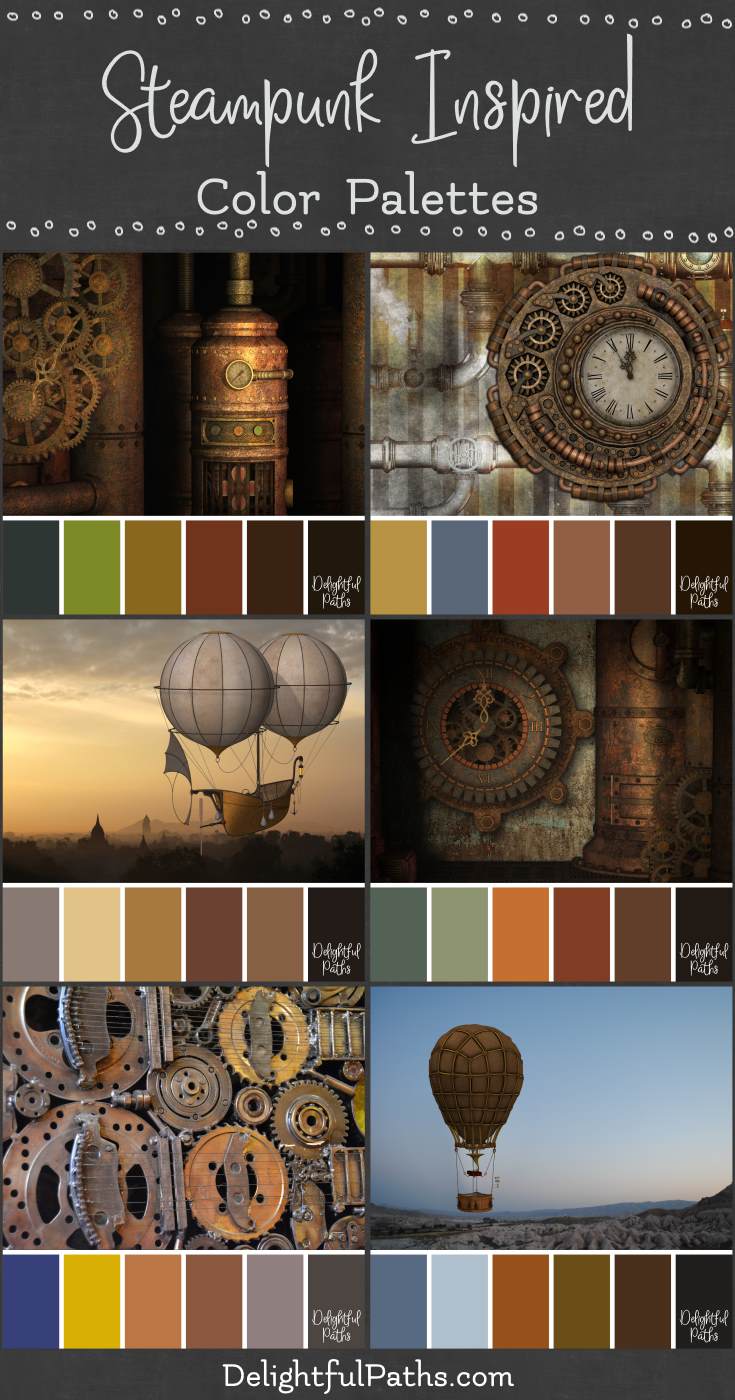 The next set of color palettes from images I've made for you, is inspired by steampunk pictures. Steampunk is a genre of sci-fi which is based in a steam-powered Victorian-like society. (I'm in the middle of reading my first Steampunk novel!) The steampunk inspired color palettes here are from the following photos:
Machine With Cogs and Gauges
Roman Numeral Clock with Brass Pipes
A Two-Balloon Airship
Big Clock with Gears
Brass Stringed Instrument
Leather Hot Air Balloon
These color schemes are based on brass, bronze, leather, and wood with lots of cogs, gears, and other machinery as well as fantastic airships. The colors found in these color schemes feature the browns and oranges of brass or copper as well as the greens and blues of the tarnish which forms when these metals have been exposed to the air a long time.
The pictures for these color schemes are from a variety of sources – pixabay, Karen's Scraps and pictures I've pieced together myself.
Steampunk Inspired Color Palettes
Machine With Cogs and Gauges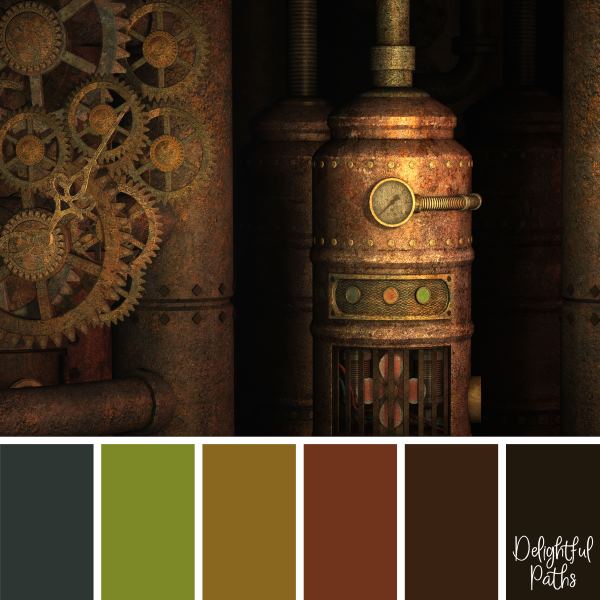 Roman Numeral Clock with Brass Pipes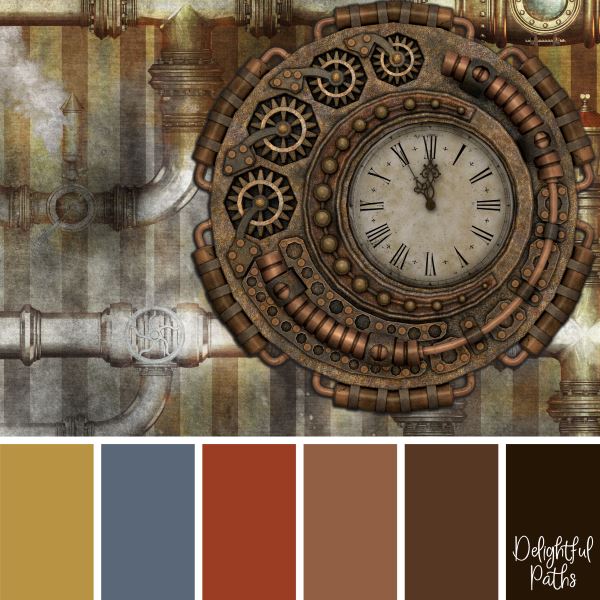 A Two-Balloon Airship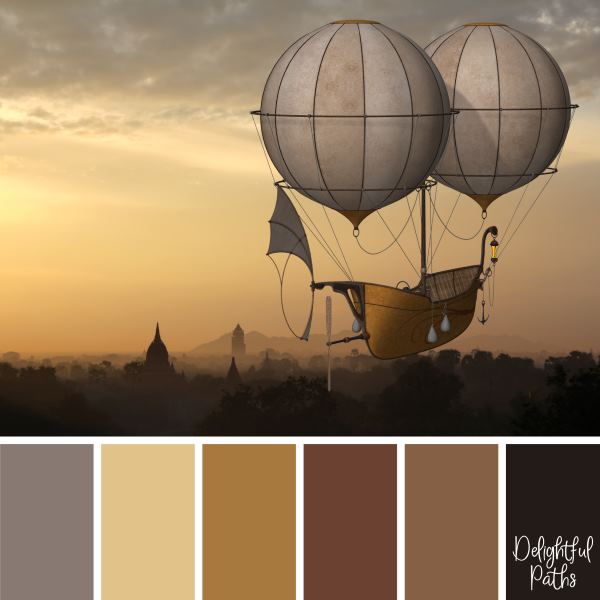 Big Clock with Gears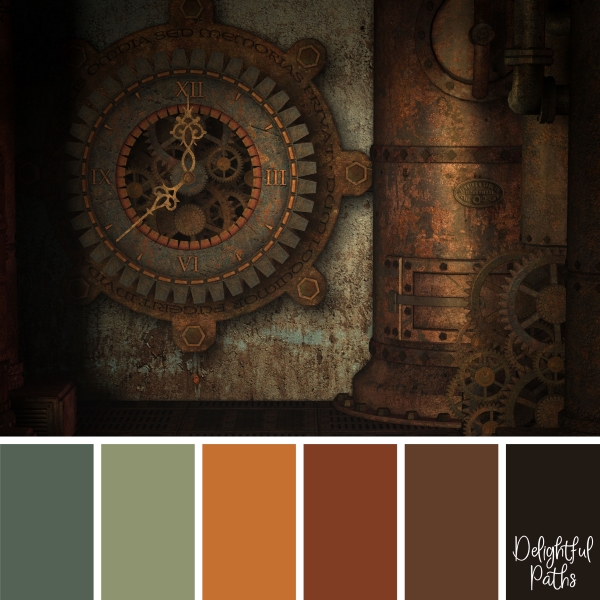 Brass Stringed Instrument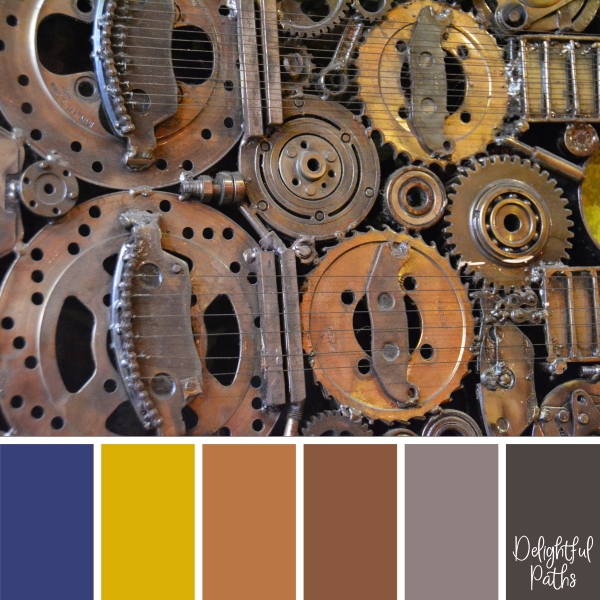 Leather Hot Air Balloon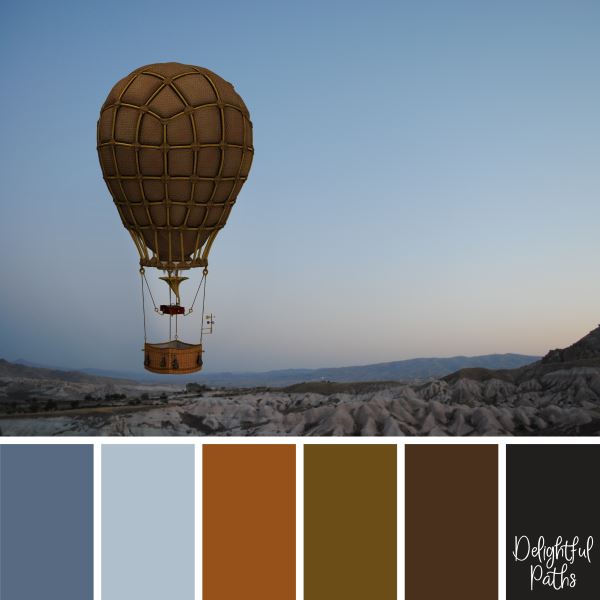 I have more color palettes (many from images) to inspire your artwork and coloring. You can also visit my pinterest page to see all the color schemes in one place.
Have you ever heard of steampunk?