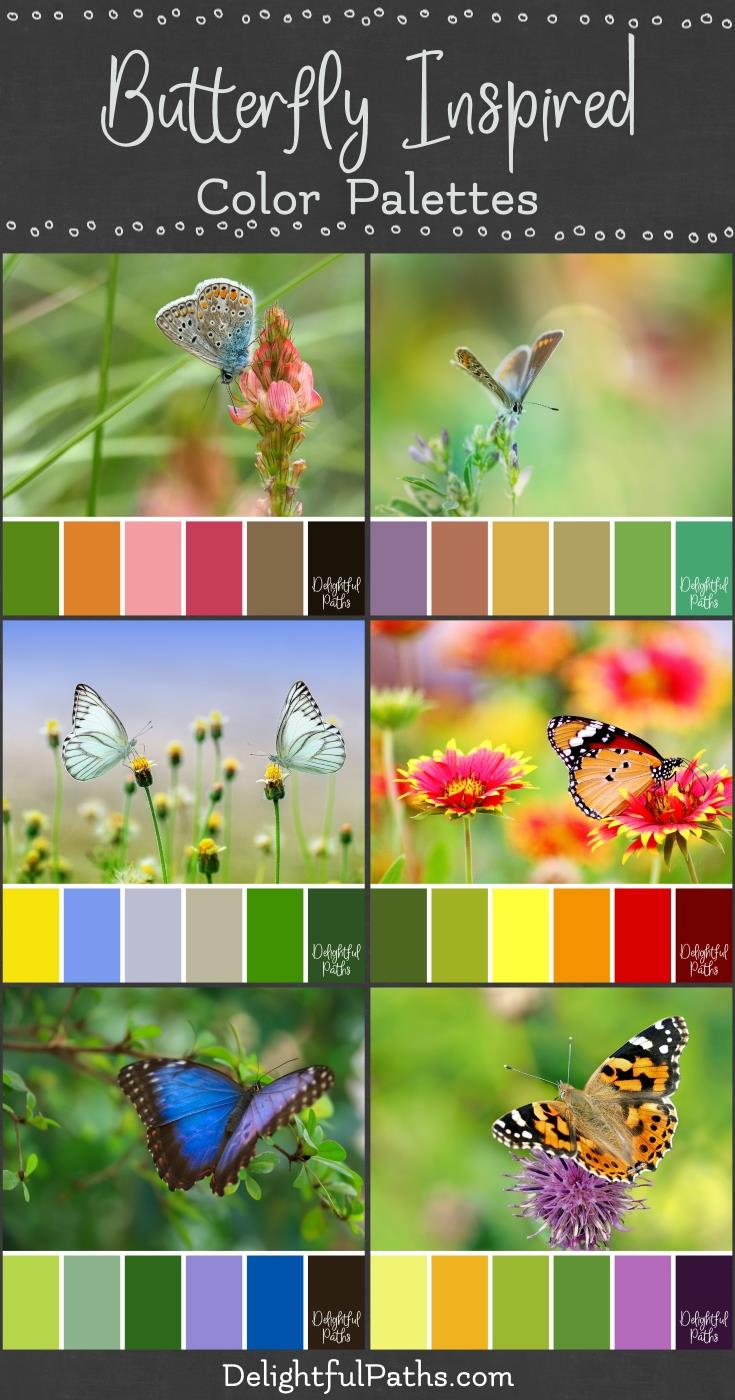 I am continuing my series of color palette posts using photographs from various themes as inspiration. This set contains some bright butterfly inspired color palettes. These color schemes are inspired by a series of butterfly and flower theme photos (courtesy of pixabay.com).
Dainty butterfly on pink flower

Butterfly on purple flower

Pair of white butterflies in a meadow

Butterfly on red and yellow flowers

Blue butterfly on a bush

Butterfly on a purple flower
These fun butterfly color palettes from images will add variety to your coloring and artistic projects. Because they are all based in gardens, they consist mostly of greens with some neutrals and muted tones and lots of lovely bright warm colors.
Again, black, white, and gray are "free" colors you can add to any palette.
You can vary the color by applying more pressure with your pencils.
Butterfly Inspired Color Palettes
Dainty Butterfly On Pink Flower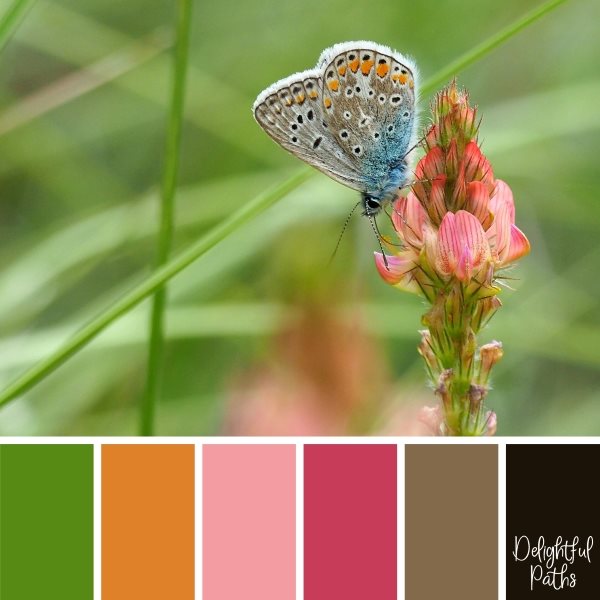 Butterfly On Purple Flower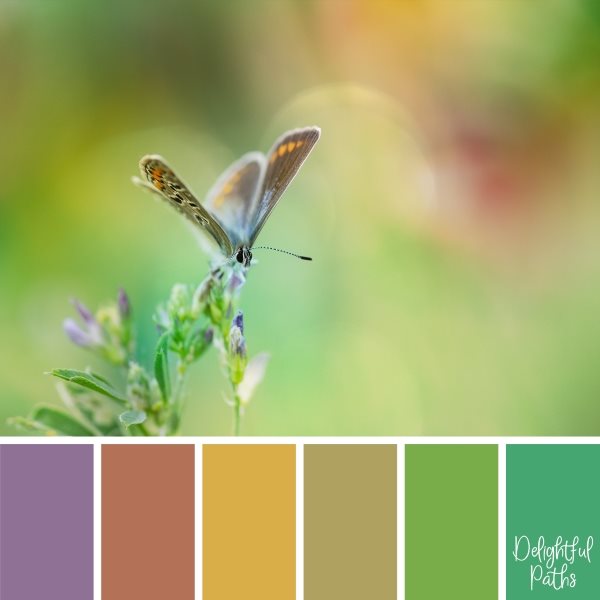 Pair Of White Butterflies In A Meadow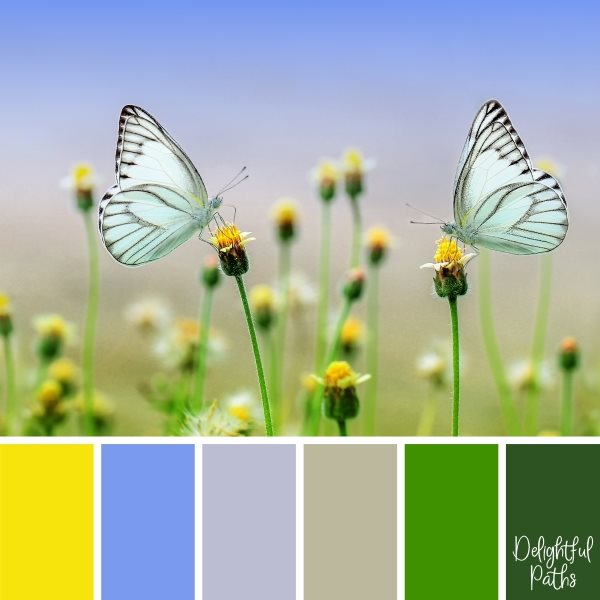 Butterfly On Red And Yellow Flowers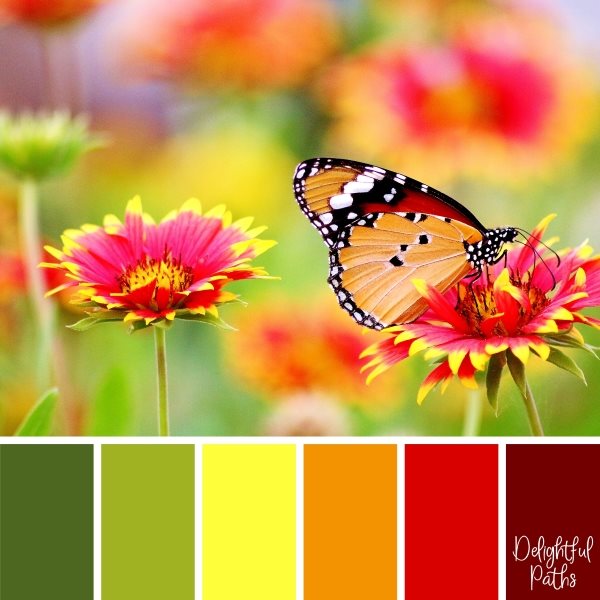 Blue Butterfly On A Bush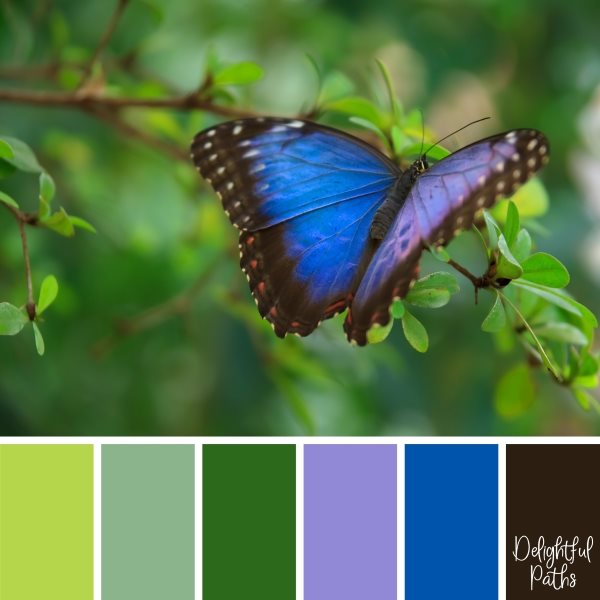 Butterfly On A Purple Flower
Want More Color Palettes from Images?
I have more color palettes (many from images) to inspire your artwork and coloring. You can also visit my pinterest page to see all the color schemes in one place.
Which one is your favorite palette?