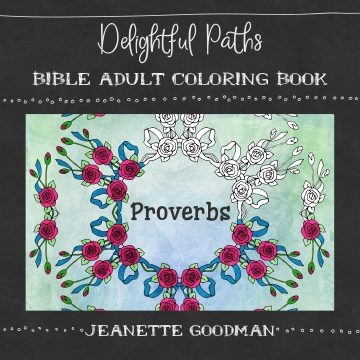 Available Now
Buy from Amazon
Proverbs Coloring Book for Adults
Color your way through the book of Proverbs. As you color the pages, you will be focusing on some of the major themes in the book of Proverbs.
Includes:
29 unique images each with a Bible verse from Proverbs
1 word cloud featuring the most used words in the book of Proverbs
Page size 8.5 x 8.5 inches – I love this size – it is not too big or too small
Printed one side of page only so you don't need to worry about bleed-through
Includes a link to allow you to download a buyer's-only bonus bundle of extra Proverbs coloring crafts.
Sample Pages from the Proverbs Coloring Book