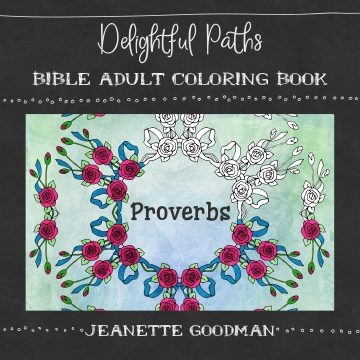 Available in:

paperback, digital pdf
Buy paperback from Amazon
Buy digital pdf from Etsy
Proverbs Coloring Book for Adults
Color your way through the book of Proverbs. As you color the pages, you will be focusing on some of the major themes in the book of Proverbs.
Includes:
29 unique images each with a Bible verse from Proverbs
1 word cloud featuring the most used words in the book of Proverbs
Page size 8.5 x 8.5 inches – I love this size – it is not too big or too small
Printed one side of page only so you don't need to worry about bleed-through
Includes a link to allow you to download a buyer's-only bonus bundle of extra Proverbs coloring crafts.
Disclosure of Material Connection: Some of the links on this page are "affiliate links." This means if you click on the link and purchase the item, I will receive an affiliate commission. I am disclosing this in accordance with the Federal Trade Commission's 16 CFR, Part 255: "Guides Concerning the Use of Endorsements and Testimonials in Advertising."
Colored Pages from the Proverbs Coloring Book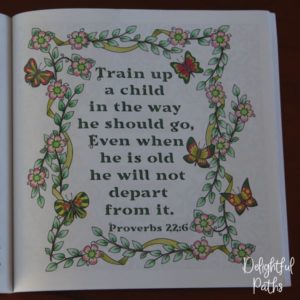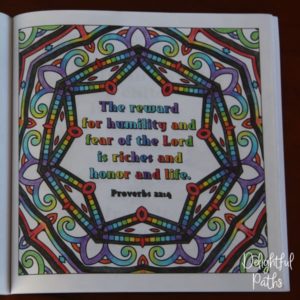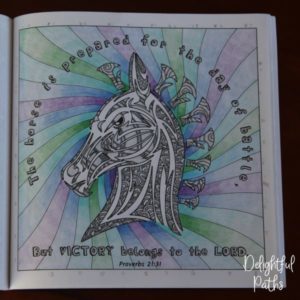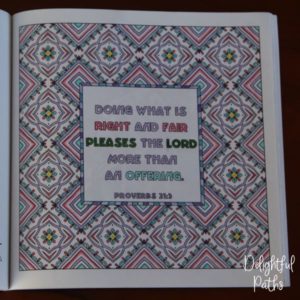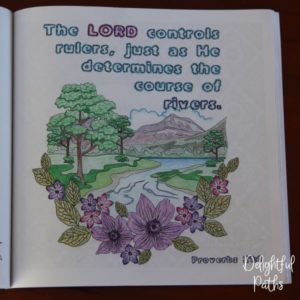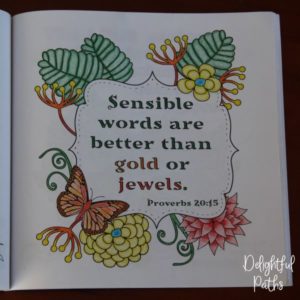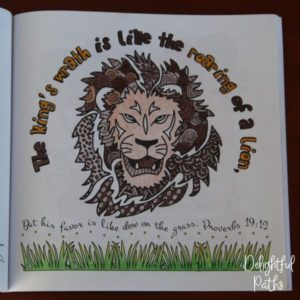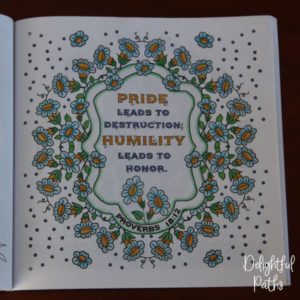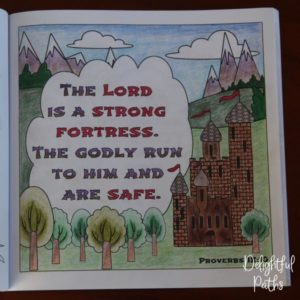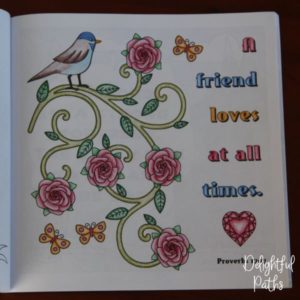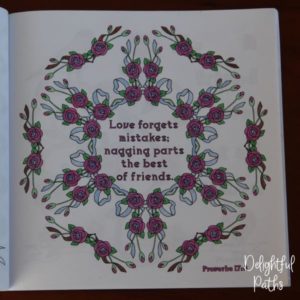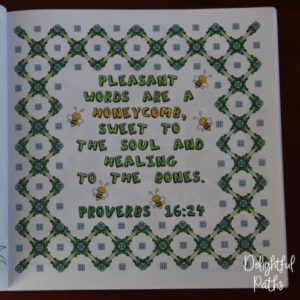 Free Sample Pages from the Proverbs Coloring Book for Adults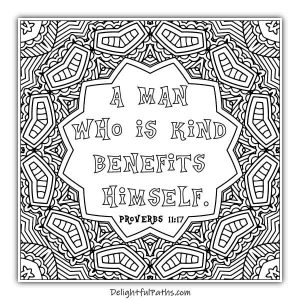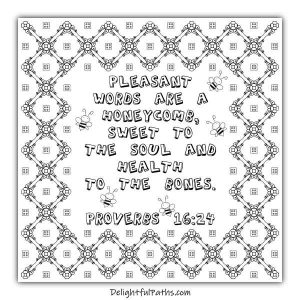 Download these two free pages from the Proverbs adult coloring book by filling in the form below. I will then send you the password so you can access my resource library which contains lots of other lovely freebies. You will also be subscribed to my free newsletter. You can unsubscribe any time you like.