Have you heard of nonograms?
They're logic puzzles that you solve by coloring in squares in a grid according to the instructions. When you've finished, you end up with a picture.
If you're just starting out with nonogram puzzles, you may be finding all those numbers a little bit daunting! So here's a video so you can see a puzzle being solved.
Free Nonogram Puzzle Book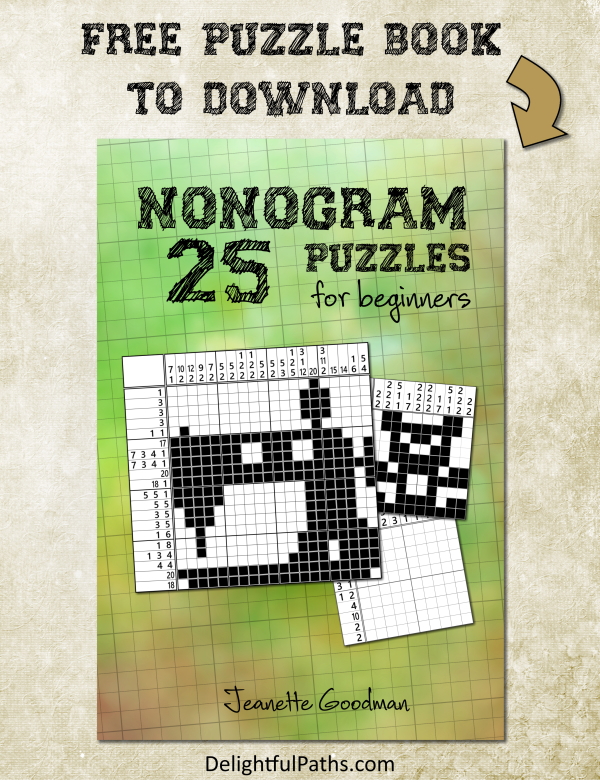 You can also get my booklet of 25 free nonogram puzzles for beginners by signing up for my nonogram puzzle newsletter. This book contains instructions, hints, and tips to help you to see how to solve nonogram puzzles.
Let me know if you have any questions 🙂
Please follow and like us: